Painter Creek Lodge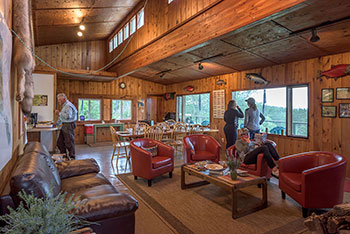 The Lodge
Founded in 1983, Painter Creek, a full service lodge, is located almost 400 miles southwest of Anchorage, Alaska (the nearest road) and 100 miles due south of King Salmon, in the heart of the Alaska Peninsula, one of the wildest and least known parts of the state. There are no neighbors,towns or villages anywhere near. The lodge sits adjacent to a 4,000' airstrip on 15 acres of private land, surrounded by the 3.5 million acre Alaska Peninsula Wildlife Refuge. We are the only operation on our 40 mile "home water" river system that runs into Bristol Bay.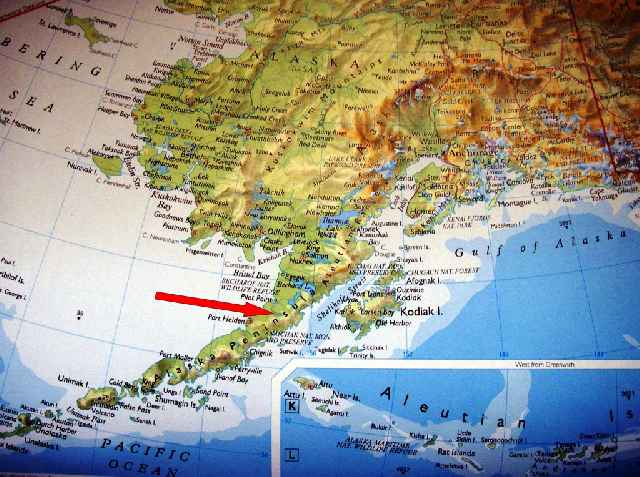 A large, comfortable main lodge, complete with living room, fireplace, sitting room,library, fly tying area, dining area and kitchen, provides a welcome retreat for relaxing after a day on the creek. Hearty, delicious, homemade meals, breads, pastries, and desserts are a treat to look forward to at every meal, enjoyed in a casual atmosphere. Large picture windows throughout the lodge afford great views of the surrounding scenery.
Three duplex cabins near the main lodge provide comfortable accommodations for guests. Each spacious room is equipped with a twin and double bed, state of the art heater, private bath, table, chairs, and plenty of storage space for gear and cloths. Each cabin has it's own hot water heater.