Painter Creek & Global Rescue Partner Up
Painter Creek Lodge is excited to announce its new partnership with Global Rescue, the leading provider of medical advisory, field rescue and medical evacuation services.

"As part of our longstanding commitment to client safety, we have identified Global Rescue as the best company to provide our clients with the protection they need in the event of a medical or security emergency. Fortunately incidents are rare, but getting injured or becoming ill at a remote fishing lodge can be both a serious and costly matter. Global Rescue's unique ability to conduct a field rescue and to evacuate a member to their home hospital, make them an obvious choice. I highly recommend that our clients consider purchasing a membership."

Jon and Patty Kent, Owners
About Global Rescue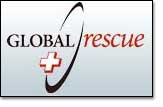 Global Rescue provides worldwide advisory, field rescue and evacuation services. Members can choose to be protected against both medical and security emergencies.
From memberships starting at just $119, Global Rescue will arrange and pay for a field rescue from the member's point of illness or injury and evacuate them to their home hospital of choice.
In addition, Global Rescue's team of paramedics and physicians, supported by Johns Hopkins Medicine, the top-ranked hospital in the U.S., is on hand to provide 24-hour medical advice wherever you are in the world.
In complex cases requiring hospitalization overseas, Global Rescue paramedics are often deployed to provide bedside medical assistance for our members.
Global Rescue is recognized as the only provider that truly meets the needs of travelling sportsmen and is the proud partner of many of the industry's leading agents and lodge operators.